CeylanFIFO.h File Reference
#include "CeylanARM7Codes.h"
#include "CeylanTextDisplayable.h"
#include "CeylanSystem.h"
#include "CeylanTypes.h"
#include "CeylanSystemInformation.h"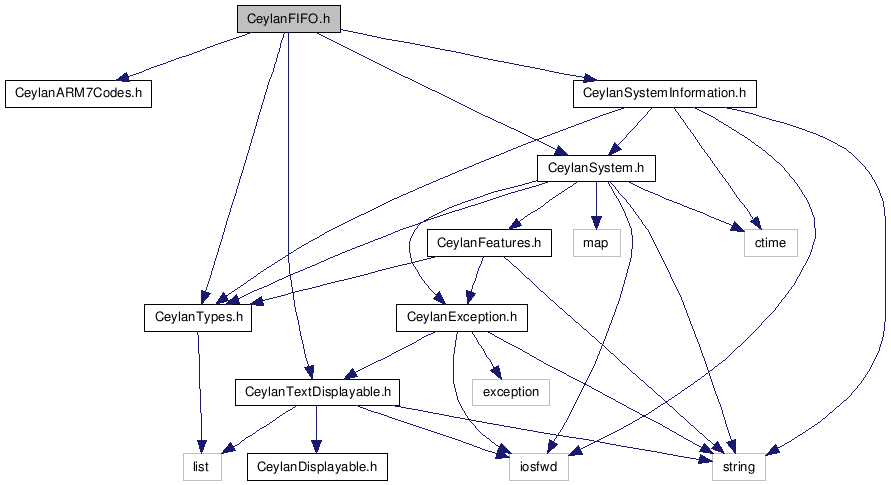 Go to the source code of this file.
---
Typedef Documentation
Describes a number of FIFO commands.
Allows to count how many commands were processed on both sides, and to include that number in each command to spot eventual commands lost in the FIFO.
Note:

Cannot be in a namespace, as to be declared similarly also as C code.
Definition at line 49 of file CeylanFIFO.h.