CeylanModule.h File Reference
#include "CeylanObject.h"
#include "CeylanVersion.h"
#include "CeylanException.h"
#include <string>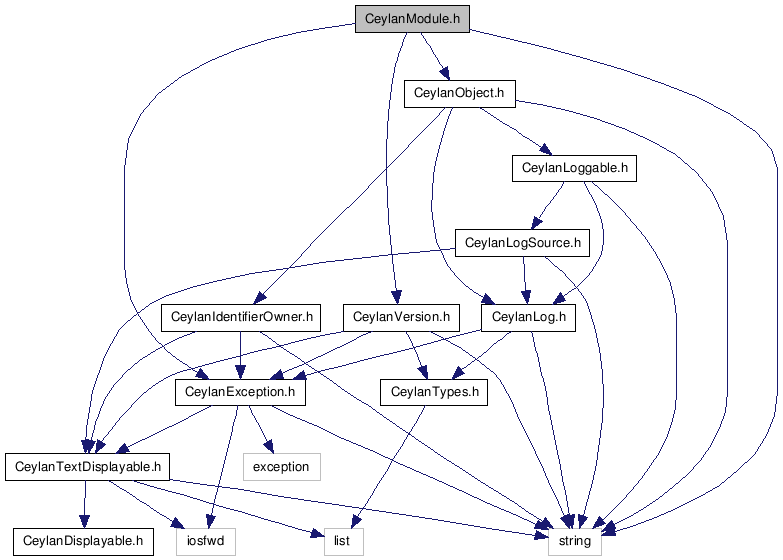 Go to the source code of this file.



Classes

class
Ceylan::ModuleException
Raised whenever a module-related operation failed. More...

class
Ceylan::Module
This module class provides basic services so that modules can be handled in an automatic, safe and easy way. More...




Namespaces

namespace
Ceylan
This part of the Ceylan namespace gathers some convenient string manipulation facilities to be widely used.