CeylanDirectory.h File Reference
#include "CeylanFileSystemCommon.h"
#include "CeylanStringUtils.h"
#include <list>
#include <string>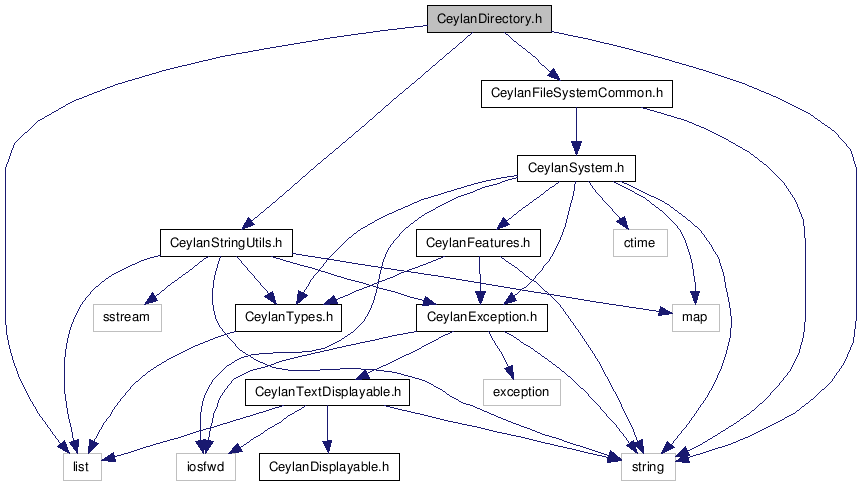 Go to the source code of this file.



Classes

class
Ceylan::System::DirectoryDelegatingException
Thrown when file operations failed because of underlying filesystem manager: the corresponding backend could not be retrieved as expected. More...

class
Ceylan::System::Directory
Abstract directory mother class, so that programs can always manipulate Ceylan::Directory instances, whereas per-platform specialized classes are actually used by the system. More...




Namespaces

namespace
Ceylan
This part of the Ceylan namespace gathers some convenient string manipulation facilities to be widely used.


namespace
Ceylan::System
General system calls and properties.