CeylanCallableEventSource.h File Reference
#include "CeylanEventSource.h"
#include <string>
#include <list>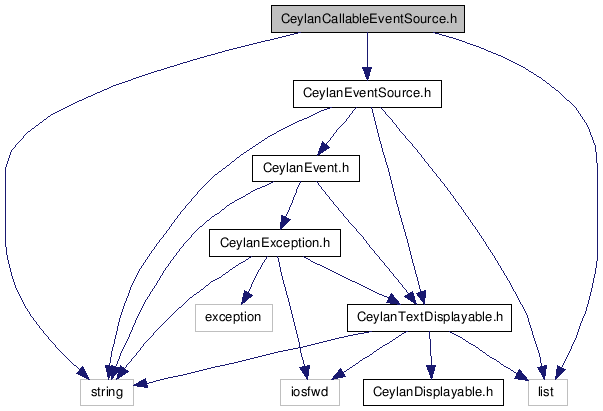 Go to the source code of this file.



Classes

class
Ceylan::CallableEventSource
Specialized event source which can be interrogated notably by specialized listeners, CallerEventListener, so that an event is propagated according to the pace chosen by the listener rather than by the one of the source. More...




Namespaces

namespace
Ceylan
This part of the Ceylan namespace gathers some convenient string manipulation facilities to be widely used.